---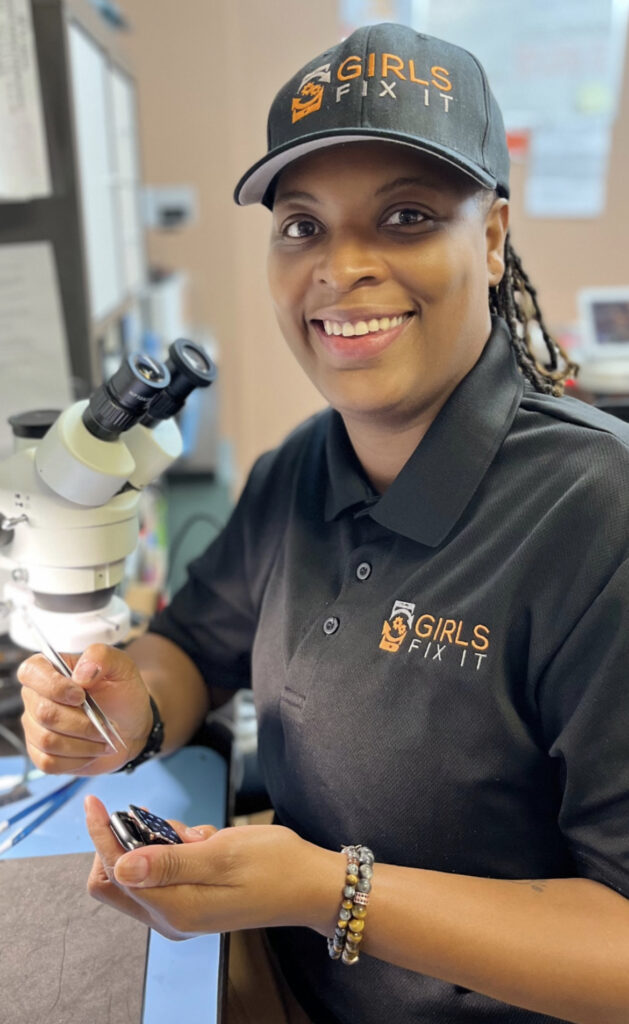 ---
I know what it takes to start a cell phone repair business, run a business and then scale.
Before starting Girls Fix It, Surera had a 15 year career at Fortune 500 companies in the information technology industry. Surera Ward stands at the forefront of the fastest moving technology industry trend: consumer electronics – cell phones, tablets and smart watches. She is recognized as a thought leader and serial techprenuer. She holds a MBA in Business Management from Bloomsburg University. Over the last 15 years, she has led many software development teams in the healthcare, insurance and consumer product industries for several Fortune 500 companies. Surera has extensive expertise in mobile app development, digital marketing, business consulting and process improvement.
She started in the cell phone industry in 2019 as a mobile repair tech and had great success which led to the opening of her retail location in 2021 which is located in the suburbs of Philadelphia in North Wales, Pa. She has been known as the Apple Watch repair guru and Leader by the wireless industry. She is excited to expand Girls Fix It by partnering with Cellbotics to provide top notch cell phone repair training and business coaching.
Let Surera help you achieve your goals and take your business to the next level.
Gadget Expo – 2022
Topic: Demo Apple Watch Refurb
Philly Tech Week 2022
Topic: The future of AI and smart devices
Client Spotlight: The Hallwayz – 2021
---
One-on-One Coaching Focus