About Us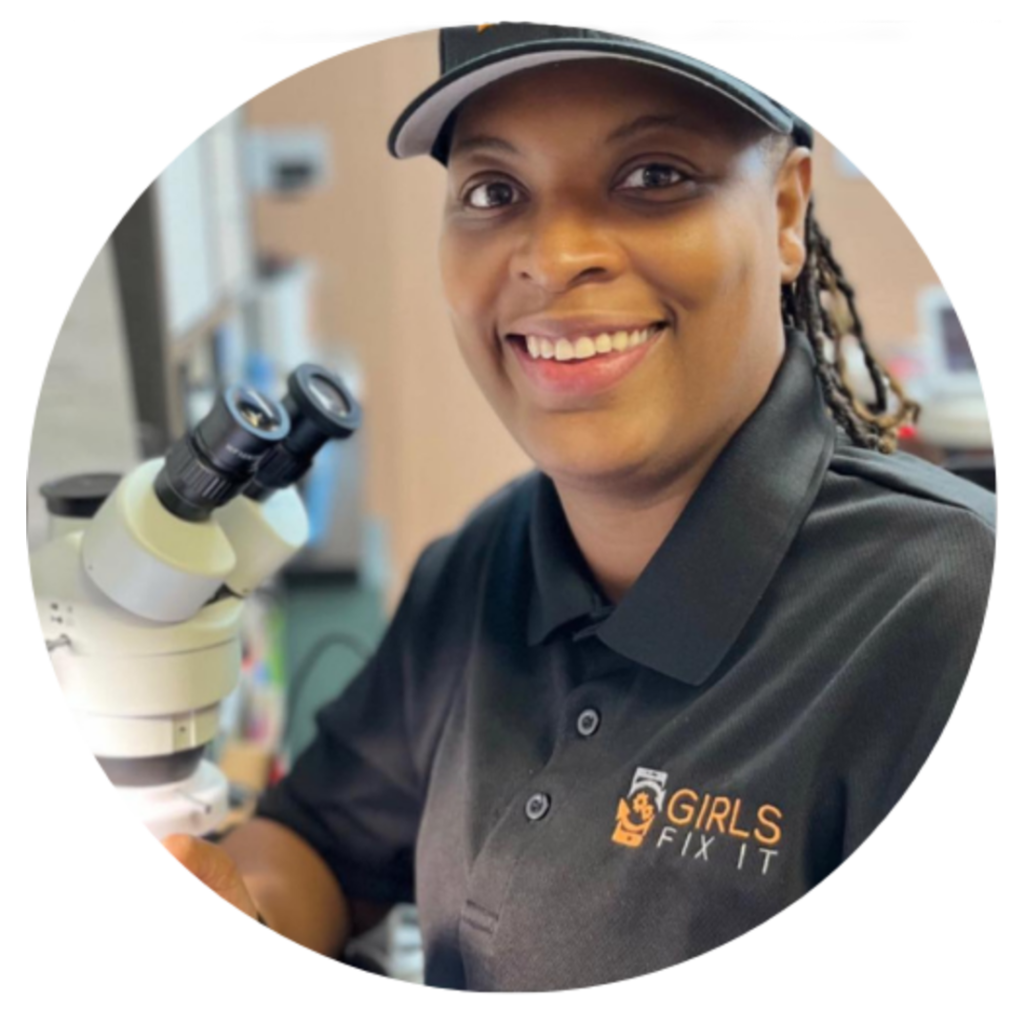 THE CEO
Surera Ward is the CEO\Founder of Girls Fix It, LLC. Girls Fix It is a technology solutions company specializing in cellphones, tablets, smart watches, game consoles and computers. We are your local Apple Watch Repair Specialist.

Surera stands at the forefront of the fastest moving technology industry trend: consumer electronic repair and maintenance. She is recognized as a thought leader and serial techpreneur. Before starting Girls Fix It, she spent 20 years in the corporate sector leading software development teams for Fortune 500 companies as an IT Business Analyst\Project Manager. She also holds a MBA from Bloomsburg University.
Our Story
In 2019, I experienced my nephew breaking his phone on a regular basis. Every 3 -4 months his screen was broken and we were paying $125-$200 for his iPhone to be fixed. I thought to myself that fixing this phone cannot be that hard. I watched Youtube videos for hours and eventually fixed his phone after a few attempts. After I successfully fixed his phone, he began to tell his friends at Methacton High School that I can fix iPhones and save them a lot of money. Within 3 months, I signed up for a cell phone repair online training program and Girls Fix It was born.
We currently have one location in North Wales, PA and serve the local community and small businesses. Our purpose is to provide repairs and maintenance affordably and conveniently to consumers and businesses. Girls Fix It provides services to Montgomery, Philadelphia and Delaware counties in Pennsylvania and a few bordering cities in Delaware and New Jersey.
Support a local, minority owned business.
Our company proudly provides the highest quality equipment and supplies to perform reliable cell phone, tablet, smart watch repair, game consoles and computer services!
Press & Speaking Engagements
Gadget Expo – 2022
Topic: Demo Apple Watch Refurb
Philly Tech Week 2022
Topic: The future of AI and smart devices
Client Spotlight: The Hallwayz – 2021